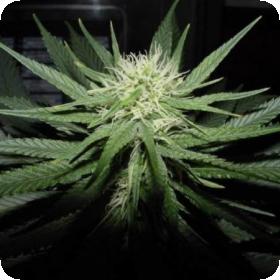 Sweet God is a combination between two powerful and productive strains, BC God Bud and BC Sweet Tooth. These strains together created an award winner who was placed in the High Times Top 10 and won the Toronto Cannabis Cup. This is an Indica dominant strain with a THC level of 23%. Many medicinal users enjoy this strain as it can help with depression, insomnia, lack of appetite, PTSD and pain.
The plants will be of a medium size and will give great yields of heavily perfumed but sweet buds. It also has a very short flowering time.
This strain can be purchased in its regular form which makes it perfect for those who plan on breeding their own crops. Regular strains will grow into a combination of male and female plants, the split is around 60/40. This means that breeders can choose the very best male and the best female to act as the parent plants for the next crop.
As a result the best genes will be passed on to the future crop and the less desirable genes will be removed. These seeds will also flower in response to a specific light cycle.
Sweet God has a flowering time of 6 - 8 weeks and should be harvested in September, it can be grown indoors or outdoors.
Remember that the cultivation of cannabis seeds is illegal in some countries, please check the laws of your country before attempting to cultivate cannabis seeds.
Genetics:
BC God Bud x BC Sweet Tooth