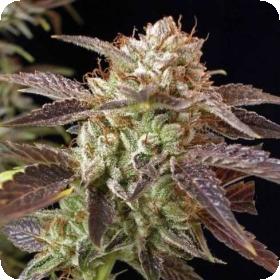 SoCal Master Kush Regular Seeds
SoCal Master Kush is perfect for anyone looking for a mind blowing Kush strain. Southern Californian genetics are known all over the world for their quality and potency, this is one of the most amazing Kush strains on the market.
It is well known for its classic Haze/Kush flavour and smell as well as its amazing potency. It has a THC level of 26% which makes it a really good medicinal strain
. It can be used to help those who are suffering from pain, depression, anxiety, stress, lack of appetite and insomnia. The long lasting and extremely relaxing effect which makes it a great night time recreational strain.
This strain can be purchased in its regular form which is ideal for all the breeders out there. Regular seeds will grow into a combination of male and female plants. This means that breeders have a wide selection when deciding which plants will become the parents of the next crop.
As a result they can remove any unwanted issues from the previous crop and focus just on the positive traits of the best plants.
Activists also tend to use regular seeds in attempts to reintroduce cannabis into the wild. If they are planted in the correct environment they can bloom, thrive and breed all on their own.
The flowering time on this strain is 9 - 10 weeks and it should be grown indoors.
Remember that the cultivation of cannabis seeds is illegal in some countries, please check the laws of your country before attempting to cultivate cannabis seeds.