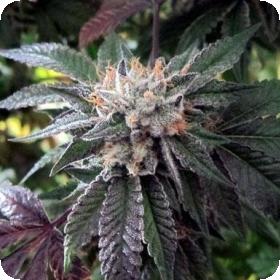 Shiatsu Kush Regular Seeds
As the name might suggest Shiatsu Kush is a strain for healing and relaxation. It is a medicinal strain which was created by Japanese underground breeders which was designed to mimic a Shiatsu massage. Obviously the strain wont give users a literal rub down but it targets the same areas of the body. It is an Indica/Sativa hybrid with an amazing THC production of 24%. It has an exotic flavour and scent which makes it an absolute joy to smoke.
It is used to treat PTSD, depression, appetite loss, chronic pain and stress. Shiatsu has already won a couple of awards including the Gold at the underground JCA awards and is a High Times Top 10 strain for 2012.
Shiatsu Kush can be purchased in its original regular form. Regular seeds will, if left to their own devices, grow and breed on their own. This makes them very popular with groups who are attempting to reintroduce cannabis into the wild one strain at a time. However they can also be grown and cared for in a controlled breeding environment. The split of males and female will be around even, with a few more females.
This means that breeders have a lot of choice when it comes to selecting the two plants that will act as the parents for the next crop. As a result they can tailor their plants and encourage traits that they like whilst removing the less desirable aspects of the crop.
Indoors this strain will flower in just 8 weeks and outdoors it should be harvested in late September.
Remember that the cultivation of cannabis seeds is illegal in some countries, please check the laws of your country before attempting to cultivate cannabis seeds.