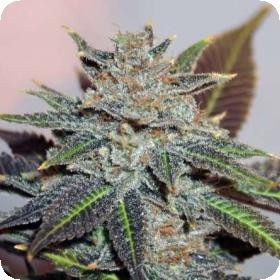 Night Nurse Regular Seeds
This is one of those strains who has really earned their name, Night Nurse is a complete knock out. It has a hybrid of BC Hashplant, Harmony and Fire OG Kush as the male.
It has an intensely soporific effect that makes it ideal for medicinal users who have trouble sleeping due to insomnia, chronic pain, stress, anxiety...basically anything that can keep a person up at night.
As all good medicinal strains should Night Nurse produces amazing yields of gorgeously resinous buds.
It isn't too hard to grow and should really be in the garden of anyone who just needs a good night of sleep for a change.
Night Nurse comes in the form of regular seeds which means it is great for breeders. Most breeders much prefer to use regular seeds due to the fact that they will grow into a combination of male and female plants.
They will also be photoperiod which means that they flower in response to the cycle of the sun, this can be mimicked indoors by grow lights. They are also sometimes used by activists attempting to reintroduce cannabis into the wild.
If they are planted in the right environment they can grow and thrive all on their own.
This strain has a flowering time of 8 - 9 weeks and should be grown indoors.
Remember that the cultivation of cannabis seeds is illegal in some countries, please check the laws of your country before attempting to cultivate cannabis seeds.
Genetics:
BC Hashplant x Harmony x Fire OG Kush