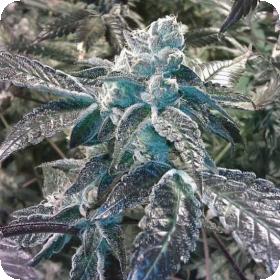 Girl Scout Cookies Regular Seeds
Girl Scout Cookies is, and has for a long time, been one of the most popular strains in the cannabis community. It is a combination of OG Kush, Cherry Kush and Durban Poison which was back crossed with an OG Kush father plant. The resulting strain won the 2013 Los Angeles Medicinal Cannabis Cup for Best Hybrid. Medicinally it is often used to treat anxiety, depression, pain and inflammation.
As soon as BC Bud Depot received two boxes of this amazing plant they didn't think twice. They got to work immediately and produced their own Girl Scout Cookie seeds to sell to their waiting and eager public.
This strain can be purchased in its regular form which simply means that it flowers naturally as a result of a light cycle and will grow into male and female plants. Regular seeds are strangely very popular amongst activists who use it in order to reintroduce cannabis into the wild. Regular seeds, if they are planted in the right environment, can grow and breed all on their own.
They are also popular amongst breeders who much prefer to use the simple breeding method of one male and on female. This way they can pick the best plants to weed out any genetic short comings and can enhance to positive aspects of the strain.
Girl Scout Cookies has a flowering time of around 9 - 10 weeks and should only be grown indoors.
Remember that the cultivation of cannabis seeds is illegal in some countries, please check the laws of your country before attempting to cultivate cannabis seeds.
Genetics:
(OG Kush x Durban Poison x Cherry Kush) x OG Kush