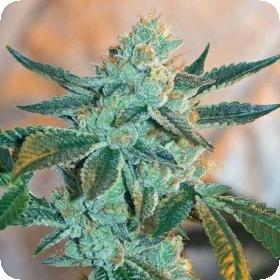 Fire OG BX3 Regular Seeds
Fire OG has been described as one of the worlds best OG strains, and for good reason. It has been used as the mother plant to lots and lots of amazing hybrids including Wifi. It has taken years and years of testing to get this strain exactly right and finally Fire OG BX3 is here. BC Bud Depot is so proud of BX3 that they will be using it as the stud for many of their future breeding projects. Fire OG BX3 is 60% Indica and 40% Sativa giving it a balanced yet powerful effect.
Regular seeds are still the most popular seed type for breeders and for old school growers. As far as breeders are concerned they are the easiest way to perfectly tailor future crops. They will grow into a combination of male and female plants and follow a natural light cycle in order to flower. Breeders can watch the plants mature and then pick the very best performing male and female to act as the parents to the next crop. This in turn will increase the over all quality and keep the good traits whilst weeding out the bad.
This strain should be grown indoors and has a flowering time of 9 - 10 weeks.
Remember that the cultivation of cannabis seeds is illegal in some countries, please check the laws of your country before attempting to cultivate cannabis seeds.