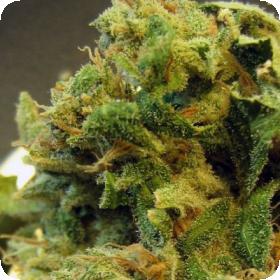 This Burmese is a sativa (90%) IBL that is best suited for indoor cultivation. It is extremely stable, easy to grow, and also easy to make cuttings.
Indoor growers should not leave Burmese for too long in the vegetative growth phase as it is stretched out and may otherwise cause height problems in this environment.
It is also very aromatic, therefore caution and the use of carbon philtres are recommended.
The flora lasts 8-10 weeks, after which the grower is awarded smooth, sweet-tasting buds.