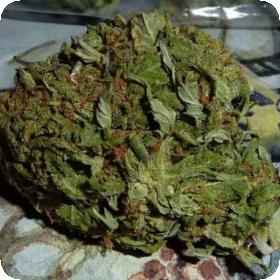 BC Pinewarp Regular Seeds
This strain by BC Bud Depot is a hybrid of two classic BC strains, Texada Timewarp and Purple Pineberry. For those who are looking for a strain that basically needs no care, no attention and can basically be left to its own devices until it's time to harvest its amazing crop, look no further. This strain is an outdoor ultra high performer that can basically be planted and left until the buds are ready.
This makes it perfect for novice growers and experts alike. This strain makes an excellent recreational or medicinal strain and has a THC level of 21%. It is ideal for those suffering from headaches, pain, stress, depression or inflammation.
These seeds can be bought in their regular form which makes them ideal for guerilla growers. Regular seeds are often used in attempts to reintroduce cannabis into the wild and there are few that can hold their own out there quite like BC Pinewarp. Regular seeds will flower in response to the cycle of the sun and will grow into a combination of male and female plants. They can simply be planted in the right environment and then be left to grow, thrive and breed.
This strain should be harvested in late September if it is grown in the Northern Hemisphere.
Remember that the cultivation of cannabis seeds is illegal in some countries, please check the laws of your country before attempting to cultivate cannabis seeds.
Genetics:
Texada Timewarp x Purple Pineberry