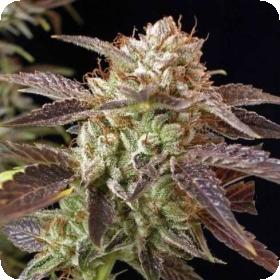 There are few strains in existence that are as instantly recognisable as Kush. This version by BC Bud Depot entitled BC Kush is no exception to the level of quality and potency that comes with that name.
The THC content of BC Kush is 23% which makes it ideal for those who are suffering from issues such as insomnia, lack of appetite, depression, pain or even post traumatic stress disorder.
It is also a perfect strain for recreational users as its effects are just powerfully relaxing and extremely enjoyable. Ideal for a comfy evening on the couch in front of a good film. It grows an average yield of amazing buds and will usually reach a height of around 150 - 180 cm.
The Kush flavour is still extremely pleasant with the soft, creaminess that users have come to expect. A really wonderful strain over all.
BC Kush can be purchased in its regular form. This just means that it will require a normal light cycle in order to flower and will grow into a mixture of male and female plants.
Regular seeds are still much preferred by most breeders as they allow for the easiest method of breeding, a male and a female. They are also popular with activist communities who are trying to reintroduce cannabis into the wild.
When regular seeds are planted in the correct environment they can grow and thrive all on their own.
This strain can be grown indoors or outdoors and has a flowering time of 8 - 9 weeks.
Remember that the cultivation of cannabis seeds is illegal in some countries, please check the laws of your country before attempting to cultivate cannabis seeds.