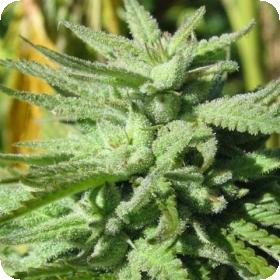 BC Hash Plant Regular Seeds
This amazing plant is a perfect balance of Sativa and Indica giving it an awesome effect, great production and an excellent structure. Whether the grower has been doing this for years or is just getting into it BC Hash Plant is sure to give great rewards. It makes an amazing medicinal strain and is great for reducing inflammation, headaches, depression, pain and stress.
In British Columbia, the home of BC Bud Depot, this strain has already taken off like a rocket due to its high THC level, 24%, and its awesome effects. This strain usually grows to a height of 150 - 180 cm and is a great addition to any garden.
BC Hash Plant can be bought in its regular form. Regular seeds are still very popular with old school growers and breeders, especially breeders. It is much easier to breed using regular seeds due to their normal growth pattern and their ability to grow both genders of plants. Around half of the crop will be female and the other half male which means that the breeder can choose the very best plants to act as the parents for the next crop.
Some people even buy regular seeds to reintroduce them into the wild. If they are planted in their natural habitat they can grow, thrive and breed all on their own.
This strain can be grown indoors or outdoors and just needs 8 weeks to flower.
Remember that the cultivation of cannabis seeds is illegal in some countries, please check the laws of your country before attempting to cultivate cannabis seeds.