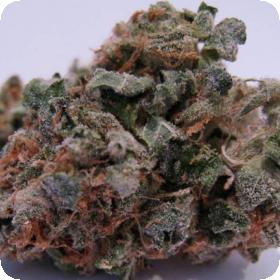 707 Headband Regular Seeds
This OG Kush hybrid strain is an extremely potent combination of Sour Diesel and OG Kush, as a result is one of the best loved strains currently available in California.
This is largely because of its insane power, it is one of the most potent plants currently available. Even those smokers who have been at it for years and years wont be immune to its intense effect. Hence the name 'headband'.
Now because of the quality and complexity of the plant it might be a bit of a big task for novice growers.
Even though it is a little tricky to cultivate it is really worth all of the effort. The flavours are those of classic, sour Kush and, as previously mentioned, its effect is powerful yet deeply relaxing.
One of the primary reasons that it is so sought after is its perseverance. This strain is almost impossible to develop a tolerance to and this is likely due to its 22.8% THC content. It is also recommended for those suffering from pain, stress, lack of appetite, insomnia and depression.
707 Headband can be bought in its regular form. This means that growers will need to subject it to a regular light cycle in order for it to flower. It also means that the crops will contain a combination of male and female plants.
This usually makes regular plants more appealing to breeders who require both sexes to produce the seeds for their next crop.
This strain is really best grown indoors, there it will reach a height of around 152 - 182 cm and has a flowering time of 8 - 9 weeks.
Remember that the cultivation of cannabis seeds is illegal in some countries, please check the laws of your country before attempting to cultivate cannabis seeds.
 
Genetics:
Sour Diesel x OG Kush x OG Kush