Save Money on Your Seed Collection with The Vault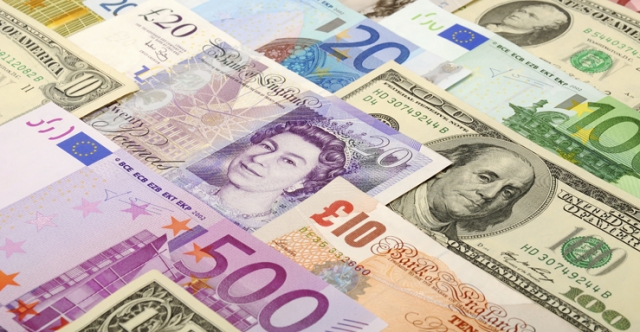 Whether you are an avid seed collector that adds new specimens to your genetic library on a regular basis, or a beginner looking to purchase your first seeds, it is important to make sure that you get the best possible deal for your money with each purchase: After all, as the saying goes: "if you take care of the pennies, the pounds will take care of themselves"...
An unparalleled selection of great-value seeds
Of course, super-premium, award-winning seeds don't always come cheap: But this doesn't mean that if you have limited funds available, you'll have to skimp on quality: Despite carrying seeds to suit all budgets, we are incredibly selective when it comes to choosing which breeders and strains we will add to our catalogue – If you find it at The Vault, you can be sure that you'll be getting a bona-fide, honest-to-goodness bargain which is truly worthy of a place in your collection, no matter how much it costs.
You'll find freebies galore at The Vault!
At The Vault, we are committed to giving away more freebies than any other seed site – and, unlike some of those other seed companies out there who shall go unnamed, we don't just talk-the-talk: We walk-the-walk and dish out free seeds with EVERY order, no matter how little or how much you decide to spend with us: It's our way of taking care of you, our valued customers, to ensure that you get the best value for money possible.
We reward our loyal customers with extra freebies
Whilst we give free seeds away with even the smallest orders, you will also qualify for extra goodies the more you spend with us: For example, we give away:
1x Royal Queen Seeds Special Kush #1 FREE with EVERY order
1 x Special Queen #1 Feminised Seed for orders over £50
1 x Quick One Automatic Feminised Seed plus FREE SHIPPING for orders over £100
10 x White Widow x Big Bud Feminised Seeds for orders over £200
Huge monthly promos, frequent competitions and amazing giveaways
Beyond the great savings you'll make by purchasing your seeds from The Vault, it also pays to keep your eyes peeled for all of the awesome promos, competitions and giveaways that we have up for grabs each month as we have breeder promotion's and competitions running all the time with fantastic prizes of tons of free seeds, t shirts, hoodies, hats, and much more: Check out our latest promos here.
In order to stay up-to-date, make sure to check us out on Facebook, Twitter, TSU or subscribe to our newsletter, below: This will ensure that you don't miss out on your chunk of the action!
We will never give out your details to any third party. We won't spam your inbox and we will keep all of our communications 100% private, so what are you waiting for? Sign up to our newsletter now and be the first to get word of all of our latest updates!