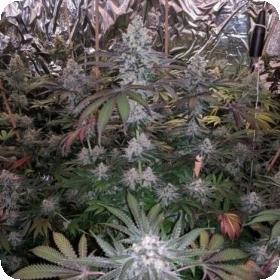 Melonaid Zkittlez Feminised Seeds
Melonaid Zkittlez is a super-tasty indic/sativa hybrid bred by the crossing of Lemonade (aka Lemon Tree) with Watermelon Zkittlez.
Expect very high resin production and some high yields.
This is a vigorous hybrid with a robust structure that tends to grow a large central cola with side branches that produce smaller buds.
The indoor flowering takes 8-10 weeks and produces between 500-550 g/m2 of very dense, resin-encrusted buds.
The taste is very fruity, lemon-like and oily. The production of THC is very high, giving a powerful relaxing effect and stimulating the appetite.
Genetics:
Lemonade (Lemon Tree) x Watermelon Zkittlez