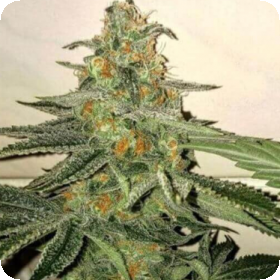 Forbidden Fruit Cake Feminised Seeds
Forbidden Fruit Cake is a hybrid of Wedding Cake and Forbidden Fruit.
This is an indica-dominant strain with lovely purple hues towards harvest time.
Forbidden Fruit Cake can be grown both indoors and outdoors.
Flowering time indoors is 8 to 9 weeks.
This plant's structure is fairly sturdy, and its tight buds hold a heavy load of trichomes.
It's a flavorful strain that's sure to appeal to a wide range of people.
Genetics:
Wedding Cake x Forbidden Fruit