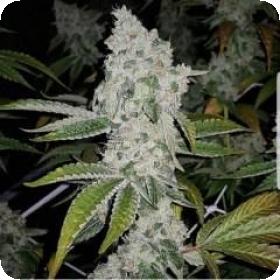 El Chapo burst onto the North London scene in 2015 when he crossed Sour Diesel IBL and Headbanger, the latter a cross between Sour Diesel and Biker Kush.
El Chapo was the result of a rigorous pheno-typical selection. This strain can be grown both indoors and outdoors. In the former environment, flowering will last 9-10 weeks, with the majority of plants taking around 67 days to reach full maturity.
It thrives in all growing media, but does not enjoy high levels of nutrients-small and often the watchword. Multiple-top plants for the best yields are also recommended.
Control of indoor odours is strongly recommended. The plants are large and medium-sized in height.
The smell and taste is very sour and diesel-like. El Chapo has a very hard-hitting effect, just like his name.
Genetics:
Sour Diesel IBL (ECSD) x Headbanger