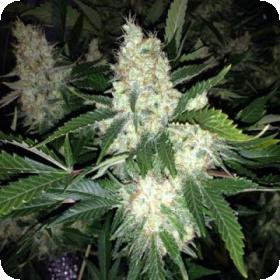 Baklava is a delectably sweet hybrid formed by blending the sturdy structure of Wedding Cake with the distinct flavours of Gelato.
It is an indica-dominant strain that grows quickly throughout the vegetative period.
When grown indoors, its flowering cycle lasts 9 weeks, with yields ranging from 500 to 550 gr/m2.
The buds have a high density and are heavily covered in resin, making it an excellent choice for extracts.
The flavour is creamy, with sweet overtones at the end.
This is a strong strain that is ideal for unwinding and relaxing at the end of a long day. Furthermore, it is likely to be good for people looking to enhance their appetite as well as those suffering from sleep problems.