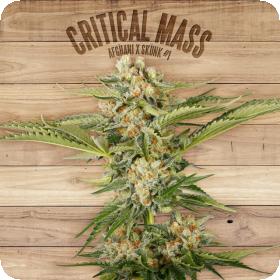 Critical Mass Feminised Seeds
The Plant obtained this clone more than ten years ago and kept it in its reserve aware that it was an exceptional variety. It is now part of our Permanent Collection.
Undoubtedly acclaimed by any consumer, it is quite productive and also, offers the advantage of blossoming in shorter periods than other similar plants. It tends to grow a lot in height, so it is advisable to use stakes but, otherwise, it does not require much experience for its cultivation.