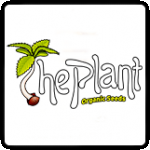 The Plant is a Spanish seed bank that has a passion for Cannabis genetics and breeding.
They have spent years breeding seeds for the best and most prestigious international seed banks and have invested on R+D throughout the trajectory of their 15 years and have optimized their lab work to develop top strains.
They posses an ample genetic collection spanning various generations, from purest landraces to most prominent "polihibrids".