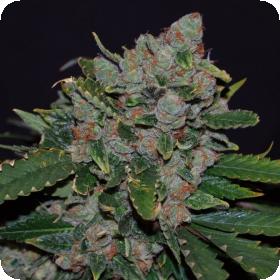 MOB aka Money over Bitches or Mother of All Berries
The plant is an East coast Legend- brought to Amsterdam by our Boston friend. It'€™s an incredibly fast, short and fat plant. It looks different from what you are used to- some purple and crazy pink colour and it's full of terpenes.
This 100% Indica gives a unique flavour, like nothing you'€™ve ever smelled or tasted before. The first time we smoked it in Amsterdam we had great time but kept forgetting our keys, so we named it stupid bud- be warned- The MOB is strong medicine! The first entry ever by MOB was at the prestigious Expo grow Cannabis Cup in Irun 2015 - it won 2nd Place in Indica category - much more to come.
AKA:
Money Over Bitches or Mother Of all Berries