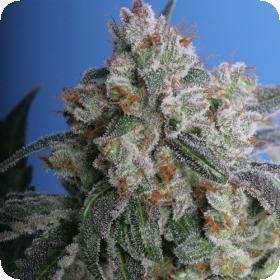 Burmese Kush Feminised Seeds
Burma Kush aka BUKU is a short but phat plant with a flowering time of only 7 1/2 weeks, making it one of the fastest Strains of THSeeds.
To create this mean machine, THSeeds crossed the authentic Burma Kush with the O.G.
Kush of L.A. One of California's most popular strains. BUKU has the great Kush flavour & high that all growers could wish for.