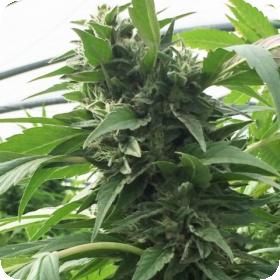 Sweet Tooth x SCBDX Feminised Seeds
This strain is the next step in Sweet Tooth, one of the most popular strains around. This strain has been in the making for over 20 years.
Sweet Tooth is well known for its extremely sweet flavour, which is complimented beautifully by the citrus and pine flavour of the SCBDX. The SCBDX adds the high CBD quality to this strain, making it great for medicinal users.
This strain will grow extremely well in higher latitudes and can produce some extremely impressive yields, if it is treated well.
Sweet Tooth x SCBDX is a feminised strain, meaning that it will only grow into female plants. Feminised seeds are ideal for growers that don't plan on breeding their own plants.
For these growers the male plants are a complete pain as well as a huge waste of time, money and energy. Roughly half of a regular crop is male, and all of them have to be removed before they can harm the females.
Feminised seeds also tend to be higher in quality and uniformity than regular seeds. For this reason some breeders also prefer to use feminised seeds. However, feminised breeding is very difficult and should only be attempted by experienced breeders.
This strain has a flowering time of 60 – 65 days and and can be grown indoors, outdoors or in a greenhouse.
Remember that the cultivation of cannabis seeds is illegal in some countries, please check the laws of your country before attempting to cultivate cannabis seeds.