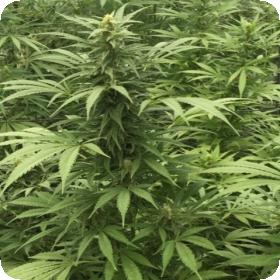 Sour Diesel x SCBDX Feminised Seeds
This strain is a fantastic combination of Sour Diesel and SCBDX. Sour Diesel is famous for its amazing scent, born in Mexico this strain is mouth-watering and sativa dominant.
It can be grown in a variety of environments, and as long as it is treated well it is capable of providing extremely impressive yields.
This strain has high levels of CBD and makes an excellent medicinal strain, reducing the effects of stress, depression and a number of other ailments.
Sour Diesel x SCBDX is a feminised strain and will only grow into female plants. Feminised plants were originally created to make life easier for growers.
Growers, who don't want to breed their own crops, have no need for the male plants. The males take up around half of a regular crop and have to be removed before the flowering period so that they don't harm the females.
This is a huge waste of time, money and energy that could be much better spent on the female plants.
This strain has a flowering time of 65 – 75 days and can be grown indoors, outdoors or in a greenhouse.
Remember that the cultivation of cannabis seeds is illegal in some countries, please check the laws of your country before attempting to cultivate cannabis seeds.