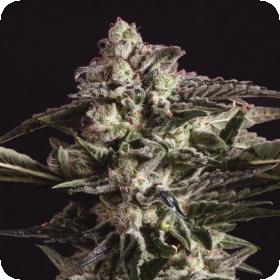 New York City Diesel x SCBDX Feminised Seeds
New York City Diesel x SCBDX is a high CBD variety of the amazing New York City Diesel, a classic plant and favourite the world over. NYC Diesel was created by combining Sour Diesel with an Afghani-Hawaiian cross.
This strain already had a strong terpene profile and with the added SCBDX it is truly out of this world. This strain has a fantastic flavour and scent, a mixture of citrus and lime with a hint of grapefruit and pine.
It is sativa dominant and suited to a number of growing environments. This strain is also a medicinal strain, due to the high levels of CBD from the SCBDX strain. It has an uplifting but gentle effect and can help with a number of ailments. 
This strain is feminised, meaning that it will only grow into female plants. Feminised seeds are ideal for growers who don't plan on cultivating their own crops. For these growers the male plants are a huge waste of resources that would be much better used on the female plants.
Regular crops will be around half male and half female, which means at least half of the plants are wasted when the males are removed, and so half of the money spent on them. Feminised plants also tend to be higher in quality and uniformity than regular plants.
For this reason some growers also prefer to use feminised seeds. However, feminised breeding is difficult and should only be attempted by experienced breeders. 
This strain can be grown indoors, outdoors or in a greenhouse and has a flowering time of 60 – 65 days. 
Remember that the cultivation of cannabis seeds is illegal in some countries, please check the laws of your country before attempting to cultivate cannabis seeds.