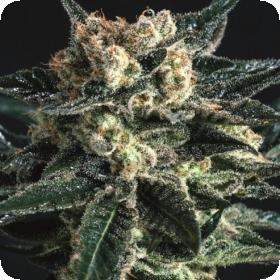 AK47 x SCBDX Feminised Seeds
AK47 x SCBDX is a fantastic high CBD strain from the breeders at Super CBDx. This strain is, therefore, an excellent medicinal strain.
This strain is recommended for relief from various symptoms and has a low level of THC, meaning that it will not have too much of a mental effect.
This strain is sativa dominant but has indica influence in its genetics, meaning that the stone moves through the mind and the body. It can grow beautifully outdoors, but does need a long summer with hot weather to really thrive.
The flavour and scent are a mix of pine and citrus and the strain has an amazing resin production.
This strain is feminised and will only grow into female plants. Most growers prefer to use feminised seeds due to their increased quality, improved uniformity and lack of male plants.
Growers tend to have no need for the male plants, which means they have to be disposed of before they can harm the female plants. This is a massive waste of time, money and energy that would be much better used on the female plants.
Some breeders also prefer to use feminised seeds. However, feminised breeding is extremely difficult and should only be attempted by experienced breeders.
This strain can be grown indoors, outdoors or in a greenhouse and has a flowering time of 60 - 65 days.
Remember that the cultivation of cannabis seeds is illegal in some countries, please check the laws of your country before attempting to cultivate cannabis seeds.