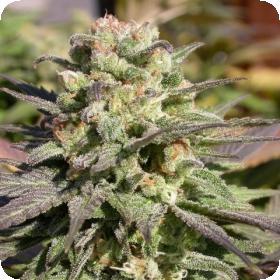 Serious Seeds are proud to announce that they have incorporated 5 new strains that were originally developed and sold by Magus Genetics. The assortment of this small Dutch Seed Company fits perfectly into the Serious Seeds menu.
Just as Serious Seeds Magus has produced only a few seeds with unique and superb characteristics because of their outstanding quality, they have won several awards and, more importantly, they are very much loved by the people who have tried them.
Although it indicates dominant, this plant actually combines some of the best characteristics of Indica and Sativa. Short and bushy during the vegetation. But grows large, compact buds with few leaves in bloom.
Few medium-sized leaves with a large number of flowers make it easy to handle. A clear white pistil changes to a tan / pinkish colour when it is ripe.
Strong sweet smell with a hint of sour, reminiscent of fresh fruit. The effect is very high, more felt in the head than in the body. 3rd place in the High Times Cup Bio 1997