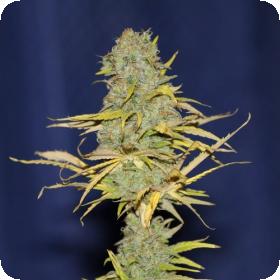 Power Africa FAST Feminised Seeds
Seedsman has released a fast flowering version of the amazing Power Africa. This strain has a reduced flowering time of more than a week but has kept all the great qualities of the original plant.
This strain produces amazing yields of thick, resin covered buds. It has a powerful, almost acrid scent with notes of pine and aniseed. The effect is soft, uplifting and very pleasant with a nice gentle come down. This is a great strain for those who just need a little help relaxing of an evening. 
Power Africa FAST is also feminised. Feminised seeds were created to make life easier for growers, who often have no use for the male plants. The males will take up around half of a regular crop and can actually harm the females during the flowering process.
This means that they have to be removed which wastes valuable resources such as space and money. Feminised seeds are also popular because of their increased quality and uniformity when compared to regular crops. 
This strain will flower in just 6 – 7 weeks and can be grown indoors, outdoors or in a greenhouse. 
Remember that the cultivation of cannabis seeds is illegal in some countries, please check the laws of your country before attempting to cultivate cannabis seeds.
Genetics:
Durban Poison x Skunk (=Power Africa) x Fast