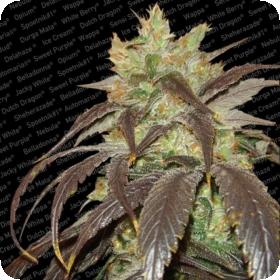 Spoetnik #1 Feminised Seeds
Spoetnik #1 is extremely popular for its soft yet uplifting effect that is guaranteed to result in a good mood. Even towards the end of the stone this strain lets users down gently rather than just letting them crash.
The perfect strain for those who are stressed, anxious, or just want a little zen time. The flavours are a combination of fruit and metal with a deliciously earthy smell.
This strain does grow relatively slowly to begin with and then shoots up towards the end, hence the name, and produces lovely cone-shaped buds covered in sticky resin.
Since the plant is extremely resistant to mould and pests it is ideal for all growers from novices to experts. This plant also gives a great yield of top quality nugs and deserves a place in all gardens.
This strain is feminised and so will need a specific light cycle to flower and will only grow into female plants.
Many growers who aren't planning on growing much prefer these strains due to their ability to save time, money and energy that would have otherwise been wasted on male plants.
Spoetnik #1 has a flowering time of 50 - 55 days and should be harvested at the end of September. It has an indoor yield of 500 g/m2 and an amazing outdoor yield of over 600 g/plant.