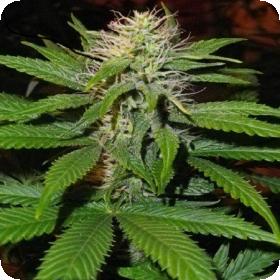 Magic Bud Feminised Seeds
This top quality Indica/Sativa cross comes from the very talented breeders at Paradise Seeds. Due to its pleasantly balanced effect this strain is perfect for solo or group use.
It is extremely relaxing yet emotionally uplifting so is perfect for unwinding, chatting, or killing pain without being completely knocked out. Physically this plant is rather beautiful and, if given plenty of growing space, it will provide large, thick, resin coated buds.
The plant even looks as though it were made from velvet and is really a delight to watch grow to maturity. This goes perfectly with the delicately floral scent and flavour of the plant. The THC levels of the final result are pretty high.
Magic Bud has a pretty short flowering time along with an extremely impressive yield making it appealing for commercial and personal growth. These seeds are feminised and so will grow into an all female crop of photo period plants.
Feminised seeds are often higher in quality and uniformity than regular seeds which is part of the reason why they are so popular with growers, that and how much easier they're making the growing process by eliminating male plants.
This strain can be grown indoors or outdoors, it has a flowering time of 60 days and should be harvested in mid October. Indoors the yield is around 400 g/m2 and outdoors around 500g/plant.