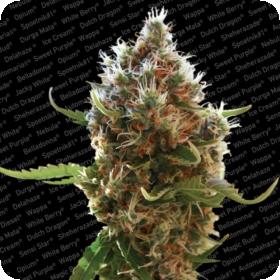 Lucid Bolt Feminised Seeds
This stunning new hybrid from Paradise Seeds is really something special and comes from genetics dating back to the 90s. It is a combination of Sativa and Indica which gives it an extremely pleasant balanced feel to it.
The effect of the strain is at the same time extremely relaxed and mentally stimulating.
This makes it ideal for those who prefer a chilled effect to a soporific one or those who are looking for a good painkiller that they can still function on. Physically this plant is pretty impressive, it is both huge and extremely compact with a purple hue on the calyxes.
The buds are completely coated in sweet, sticky resin and due to the leaf to bud ratio these plants are very easy to trim. Growers should keep an eye on the stretch power of these plants in order to make sure that they get the best results possible.
Lucid Bolt is a feminised strain meaning that it will only grow into top quality, vigorous female plants. These plants will need a typical flowering light cycle. Many growers prefer to use these seeds since they remove any and all issues that usually come with the male plants.
This strain can be grown indoors, outdoors or in a greenhouse, its flowering time is 8 - 9 weeks and if it is grown outdoors it should be harvested in mid October.