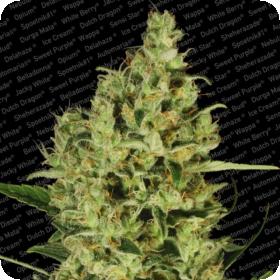 This strain is extremely powerful and gives great results making it one of the most popular strains in town. Delahaze is a fast flowering plant but if you really want the best results possible just give it an extra week.
The resulting flowers will be much more like that of a Sativa dominant Haze plant. The effect is slow and clear with a delightful, soaring high. More level-headed than hallucinogenic making it a great daytime relaxing strain.
The scent of these buds is intoxicating with a burst of citrus and mango blended with that overpowering Haze scent. These plants will grow a multitude of branches meaning that their chances of super high yields is far better.
These branches will fill up with big clusters of flowers dripping with resin. Growers are advised to induce flowering before they grow too large.
This strain has already won a couple of awards, it won 1st Prize Sativa Cup at the 2011 Treating Yourself Expo and 2nd Place Sativa Cup at the High Times Cannabis Cup in 2008.
Delahaze is a feminised strain and so will only grow into female plants. Most growers who have no plans to breed their own crops prefer to use these as they remove the issue of the male plants.
Male plants can take up a lot of unnecessary time, space and energy. Feminised seeds have also been proven to produce more uniform, higher quality crops.
This strain is ideal for indoor and greenhouse growing and can be grown outdoors. It has a flowering time of 9 weeks and should be harvested in early November.