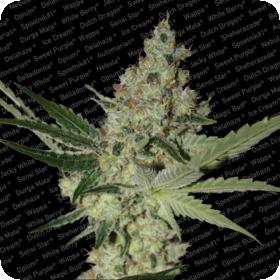 Paradise Seeds has created their very own version of the ever popular Diesel, a strain that originally came from the US and took the market by storm.
In order to create their own version they selected only the best quality genetics to ensure that it would live up to the high standards set by the original. The chosen mother was combined with some of their favourite Dutch genetics and the result was a phenomenal hybrid with a potent effect.
The strain gets its name from its effect and is sure to knock less experienced smokers on their arse in the best possible way. The feeling is a soaring positive which the full body power that makes it a great medicinal strain.
It is almost guaranteed to give users a strong feeling of positivity. The yields are extremely impressive and as long as good quality filters are used they won't completely overwhelm your space with their powerful growing scent.
This strain is feminised which means that it will still need a specific light cycle in order to flower but will grow into a crop of entirely feminised plants. These are usually popular because they are of a better quality and uniformity than regular plants.
Acid can be grown indoors, outdoors or in a greenhouse, it has a flowering time of 65 days and should be harvested at the end of October.