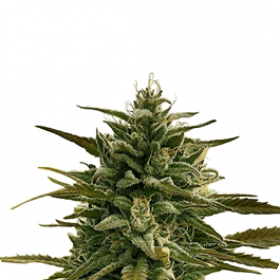 Rocky Mountain Berry CBD Feminised Seeds
Rocky Mountain Berry CBD is an 80 per cent Indica hybrid which is a cross between the ACDC CBD strain and the male Berry plant which has had a dramatic increase in terpene production.
The indoor flowering time is between 8-9 weeks with harvest yields of around 400-500 gr/m2.
Outdoor growers north of the equator will be harvesting their crops at the end of October, while those in the southern hemisphere will be harvesting their crops at the beginning of April.
Rocky Mountain Berry produces very high yields of buds which are simply oozing with resin. This is the first class CBD strain to make extracts.
THC remains very low at 0.3 percent-0.6 percent, while CBD is rated at 15 percent-23%.