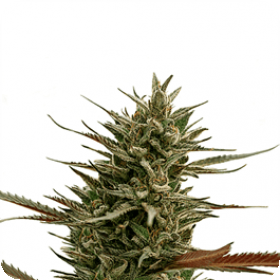 Green Mango CBD Feminised Seeds
Green Mango CBD Feminized Seeds is a predominantly sativa hybrid, a cross of the Amsterdam Original S5 Haze and the Berry male plant.
This strain is not only high-yielding, but also produces loads of resin with a distinctive terpene profile.
It took two years for this therapeutic marijuana strain to be fully stabilised, but the work was more than worthwhile. Grown indoors, this strain will produce yields of 400-500 gr/m2 in a total flowering time of 8-9 weeks.
If the harvest is grown outdoors, it will be ready by the end of October in the Northern Hemisphere and early April in the Southern Hemisphere.
Extremely dense buds exude graceful Diesel scents that are sure to turn heads wherever they are. CBD is between 15 percent – 20 percent with 0.3 percent – 0.6 percent THC.