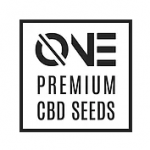 ONE PREMIUM CBD SEEDS is part of a group that focuses on creating and implementing cutting-edge technologies to solve the world's marijuana crisis.
Developing elite genetics in our laboratories that are used for various applications such as biodegradable plastics, cosmetics and products that support our wellbeing, while creating innovations that change the world as we now know it.
ONE PREMIUM CBD SEEDS is the first step in this process, from seed to plant to end product.
The production facility in Switzerland includes indoor and outdoor cultivation sites where research and manufacturing are carried out to ensure that the customers have the highest-grade extraction product on the market today.
There is no replacement for CBD genetics.