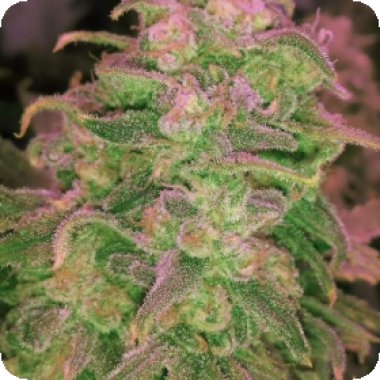 Hawaii Maui Waui Feminised Seeds
Experience the passion and creativity of Hawaii Maui Waui Feminized, a full blooded sativa strain from the beautiful island of Hawaii. This fast growing girl is a true expression of an old school equatorial landrace with intense tropical flavors. A must-have for those seeking the world's finest sativa cannabis.
Hawaii Maui Waui Feminized is an interbred line, making it the 6th generation of breeding lines. It requires 10-12 weeks to flower and can grow very tall. We recommend this strain to experienced growers or those with unlimited plant height indoors and outdoors. If you live in a hot climate with long summers, this strain is ideal for you.
This lady will have thin woody branches, large internodal spacing, and long side branching. The leaves are thin fingered, long, and serrated, sometimes growing as big as your hand. This makes her one of our more challenging strains to grow.
To control the final height of the plants, we recommend training Hawaii Maui Waui Feminized once flowering has begun. Yields can reach 350-450 g/m², and the buds will be tall and thin, with an abundance of sugar leaf and pistils. Trimming the buds may take longer than other strains, but it will provide plenty of trim for hash makers and extractors.
Smokers who enjoy a cerebral boost that ignites creativity, energy, and motivation will love this strain. Its effects are fast-acting, providing an electric high that enhances clarity and focus. Perfect for morning use and busy individuals who want to stay focused throughout the workday.