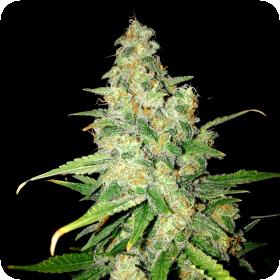 Sweet-tasting Zkittlez is an indica-dominant (80%) cannabis strain that produces some very good yields along with high THC levels. It is also a very colourful strain of green and purple colour with bright orange pistils.
Zkittlez was bred across Grandaddy Purple, Grapefruit and Afghani.
It is suitable for cultivation in all environments which take 60-65 days to flower indoors.
Outdoors, it will be ready to harvest in the northern hemisphere at the end of September.
The yields are very good and range between 450-600 g/m2.
The fragrance of this strain is extremely sweet and attractive, with ripe tropical fruits and candy dominant, which also flow into the palate.
The production of THC is more than 20%.
It has a very uplifting effect, especially for the indica. It is therapeutically useful for stress, depression and anxiety, as well as for those with ADHD problems.
Genetics:
Grandaddy Purple x Grapefruit x Afghani