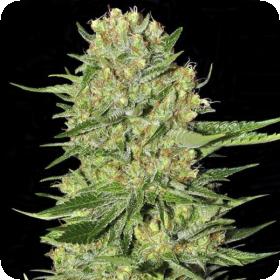 This very high THC strain has won numerous prizes, including: 3rd prize (Indoor category) Cup Bella Flor (ARSECA) 2009, 3rd prize (Hash category) Cup Alacannabis 2010, 3rd prize (Hash category) Cup Spannabis 2012 and 1st prize (Hash category) Copa Natura Verde 2013.
The genetics behind this amazing strain come from a Monster, crossed with Papa's Candy - so expect a large, vigorous shape, powerful medicinal and relaxing effects, delicious strawberry, wood and spice flavours and outstanding yields.
Effects come on strong, deep and heavy, thanks to this strain's mainly Indica genetics - A fantastic night-time variety for those times when you need to relax, de-stress and unwind.