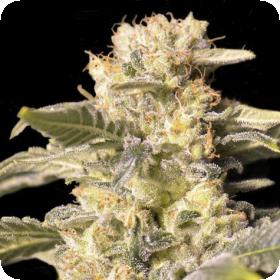 TNT Kush CBD Feminised Seeds
This amazing medicinally-focussed strain is the result of crossing TNT Kush with a CBD Crew prime specimen. Giving off a gorgeous fruity aroma, with citrus notes and spicy elements, TNT Kush CBD has immense appeal and is a real treat for the connoisseur collector.
The high CBD levels of this strain - and the fact that it has a perfect 1:1 ratio of THC to CBD makes it a potent medicine, which, despite its relaxing and pain-killing properties, allows the mind to stay focussed, sharp and functional: Perfect for medicating during the day.
Yield potential is impressive, with around 500 g/m2 to be expected indoors. All in all, one of the best medical varieties out there from a breeder with some serious cup-winning credentials.