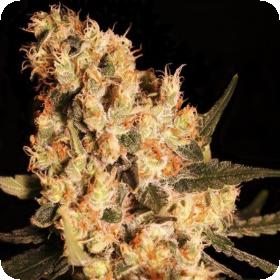 Jamaican Dream Feminised Seeds
This exotic Sativa dominant strain has won a whole host of awards, including: People's choice award as Best Resin at XIII Bella Flor Arseca Cup, 2nd prize in the resin category of the Bella Flor Arseca Cup XIII, 1st prize in the Slovakia Cannabis Cup 2011 under the outdoor category and 2nd prize at the Cannabis Canarias Cup 2014 in the BHO category.
It is easy to see why this strain has won so many accolades: Its Jamaica genetics give it an energising, creative Sativa buzz, a pleasantly mild and sweet aroma and subtly sweet flavour.
A flowering time of as little as 42-45 days makes it incredibly fast, yet its capability to generate massive yields is truly remarkable.
Pop some of these seeds into your collection and everythings gonna be Irie!