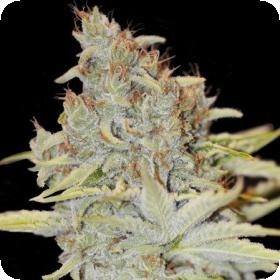 Furious Candy Feminised Seeds
This light-hearted, fun and sublimely chilled-out strain is famous for its deliciously sweet, boiled candy, strawberry and bubblegum flavours and its dense, resinous bud production.
An Indica-heavy blend, this variety produces a medium level of THC, with its vigorous growth making it capable of producing incredible yields of up to 600g/m2.
The genetics at play within this strain come from Papa's Candy and White Shark: Two of the most resinous varieties ever created, with the end result being truly mind-blowing: With a super-rapid flowering time that can be as little as just 45 days indoors, it has the potential to take you to Dank City in next to no time at all!
Genetics:
Papa's Candy x White Shark