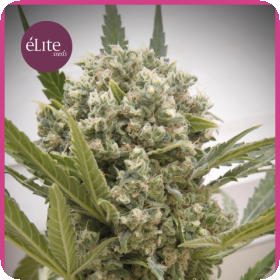 La Katana Feminised Seeds
Critical Plus x Llimonet Haze hybrid strain. Its buds are incredibly thick, with a size of a 2-litre bottle, arm-length and hard as a rock. More than one customer has shown us, shocked, pictures of enormous buds wondering whether it was normal that they were so huge.
However, yes, it is normal. If in addition to these features, you are also looking for delicious Haze and lemon flavour than the Katana is your best choice.
Genetics:
Critical Plus x Llimonet Haze