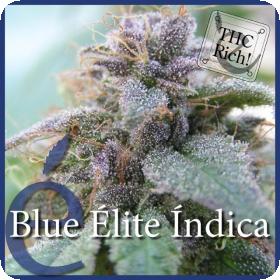 Blue Elite Indica Feminised Seeds
It is a strain with a Kush ancestry, highly valued by connoisseurs, with a moist forest land and earthy flavour.
Given its purple buds full of resin it is a perfect strain to produce the best hash or BHO because a "cream" is obtained with a demolishing power that acquires an irresistible aroma of sour strawberry chewing gum. Medium-sized, with large lateral branches and the shape of a bush.
Genetics:
Afghani Bluemoon x Mota Khan Afghan