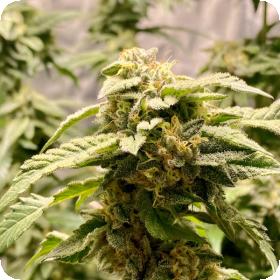 Gelato #33 and Biscotti were crossed to create Giscotti. 
When growing indoors, carbon filters are strongly recommended because this is an Indica-dominant strain that retains the loud stinky scent of the Biscotti strain.
Indoors, flowering takes 8 to 9 weeks. 
Giscotti can also be grown in the open air. 
The Gelato mother's sweet notes mingle with the heavy damp of the Biscotti in Giscotti.