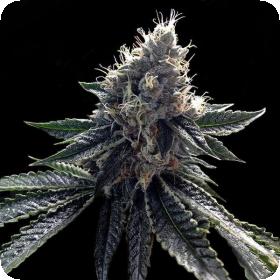 Sour Kosher Feminised Seeds
Once only available in clone form, the expert breeders at DNA Genetics are proud to offer this exciting and much sought-after strain in feminised seed form.
This strain was once treated as more of an afterthought and was often literally given away as a sample with more popular strains. It turns out that Sour Kosher was actually much more in demand than the breeders originally anticipated.
This led to the development of the strain in seed form so it could be shared and enjoyed by the masses. This mostly-sativa hybrid produces excellent yields and is very easy to grow.
This strain is the product of two impressive parents: Sour Diesel and Kosher Kush. It retains the smell of the Kush parent and the flavour and dominating notes of fuel provided by the Diesel side.
As if having this strain in seed form weren't enough, these plants are also easy to clone. This allows the grower to stretch his or her investment considerably and produce an abundance of some fine sativa!
Indoor plants are capable of producing as much as 500 g per square metre of top-quality product. They grow to a medium height and take well to any substrate or growing method.
They require typical lighting cycles and low levels of common cannabis nutrients to thrive and produce the highest quality buds. The buds, branches and leaf structure are all very typically sativa.
Outdoor plants will grow a bit taller and will produce in relation to their overall size. Outdoor plants should be planted with long, warm Summer days in mind.
Harvesting can begin as early as late September but a couple more weeks will make for a better and more potent end product. Harvesting should be completed long before threat of frost.