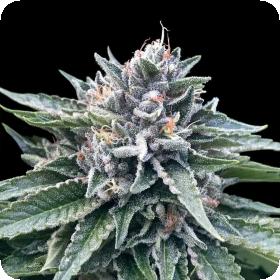 Sorbet #4 Feminised Seeds (Sorbet Collection)
The main show is here, some phenos like to grow tall and wild, this Sorbet #4 from DNA Genetics is no exception. The GG#4 x Sorbet mix is everything you will need to be successful in the garden.
Producing large, frosty nuggs, it should be nicknamed the "Silverback", she is fun to grow and really takes on her namesake, just be cautious with her size. This is an absolute favourite from our camp and is soon to be an award winning strain. Bang on your chest with some Sorbet #4.