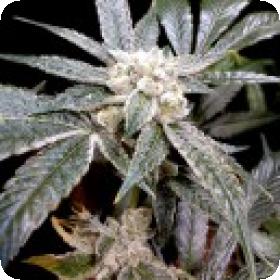 El Fuego (The Fire) is an exceptionally resinous plant that has been cultivated for this purpose and, fortunately, is also a very good weight producer. 
It is an indica-dominant variety that is easy to cultivate. 
Crops of 400 - 500 gr/m2 are easily achievable in 8 - 9 weeks of indoor flowering.
El Fuego prefers a high nutrition regime, branches a lot in veg, and is thus an excellent marijuana strain to grow as a mother from which to collect cuttings. 
It is quite strong, and patients in legal jurisdictions have stated that it is very beneficial for relaxing and appetite stimulation.