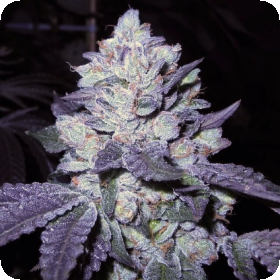 Bubba Cookies Feminised Seeds
Bubba Cookies is a sensational hybrid obtained by crossing Bubba Kush with Girl Scout Cookies, mostly Indica.
With extreme vigour, all pheno-types grow into medium-size stocky plants with heavy side-branching.
This is incredibly powerful stuff that the same breeder who was the first to release Girl Scout Cookies seeds brought to you!.
In all environments, indoors, outdoors and also in greenhouses, Bubba Cookies can be cultivated.
With large yields of very dense, resin-coated buds, indoor flowering takes 60 - 65 days.
This strain has a very powerful stink and so efficient carbon filters are a MUST if growing indoors near to neighbours.
This is a perfect combination of the two parent strains and the results of the laboratory test back that up.
At a sensational 28.86 percent, THC has been measured! Yes, that's right, and not a typo. At 0.15%, the CBD is low.
With a strong and very long-lasting stone, this delivers incredible potency.
Genetics:
Bubba Kush x Girl Scout Cookies