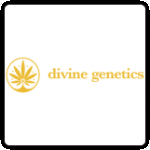 Divine Genetics was established in 2011 to sell seeds from its own site and for the very first time is making seeds available for wider distribution.
Who was the original origin of Girl Scout Cookies in seed form, such excellent genetics.
The initial offer is Bubba Cookies, which has received rave reviews and impressive laboratory test results, due to its very high THC strain.