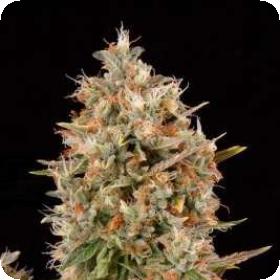 Dinachem is a strain which is desirable for both recreational and medical use. It is the love child of Guava Chem and the Original Chemdawg 91, two extremely popular strains, both of a very high standard.
Chemdawg has been viewed as one of the top strains around for a long time now and this hybrid strain was extremely carefully bred. The strain gives a very relaxed and cerebral effect as well as heightening the appetite more than most other strains.
This means that it cannot only serve as a pain killer and method of relief from some of the more intense symptoms of some of the worst illnesses but also as an appetite aid.
This helps people with anorexia, aids, and cancer who often have a lack of appetite from mental issues or from medication.
The seeds are also feminised, and so they only grow into female plants. Many breeders feel that female plants are the only necessary plants to have in a crop as they produce the flowers.
Male plants really have no place unless the breeder is planning on cultivating their own future crops. However, even if they do, it is quite possible to stress the female into producing the necessary pollen but this is a far more difficult and complex process than simply using the males.
It is widely accepted however that if a breeder can accomplish this difficult task the subsequent crops will have a higher level of quality and uniformity.
The strain can be grown indoors or outdoors. Indoors it takes 60 days to flower and if grown outdoors should be harvested in mid-October.
The indoor yield is 500 g/m2 and its height outdoors could be up to 3 meters. This strain has been one of the most difficult to create for Dinafem but the quality and possibilities that come with the strain make all of the effort well worthwhile.
Please remember that the growing of cannabis plants and the cultivation of seeds is illegal in some countries - please check the laws of your country and don't be growing any plants if it is against your country's laws.