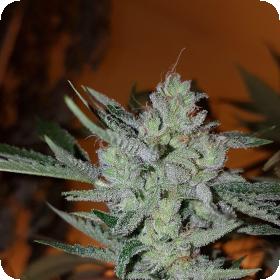 Silver Nevil Jones Feminised Seeds
For this strain I took my Silver Nevil cut (Birmingham crew cut) that is the quickest Haze I've ever done that retains all that delicious Haze flavour and high but with a quick flower time and have slapped her with the Casey Jones to create the biggest yielding cash crop Haze on the market.
Casey Jones really ups the yield on this combo making her nugz more solid than just the Silver Nevil cut but keeps all her Haze in the mix but shaves off even more time making her available to harvest at 8 weeks.
You want a Haze with a quick flowering time but all that Church look no further as this is HOLY!
Genetics:
Silver Nevil x Casey Jones